Laminate & Edgbanding
Cut to size and edgebanding available for all types of laminate boards.
Wood Finishing
Wood finishing is critical to achieving the desired look for any project. We have the right people for the job.
Upholstery
Benches, stools, and chairs can be upholstered with the exact look and feel desired.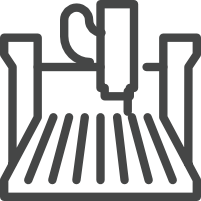 CNC Wood Milling
Unique, intricate shapes, volume precision cutting is where CNC wood milling has no match.